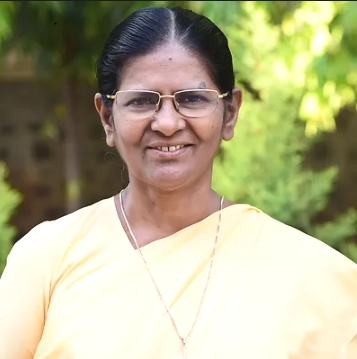 Superior General's Message
Hearty Congratulations!! on the launch of the new website.
I am delighted to be part of this landmark event of the Sisters of Our Lady of Fatima, Bangalore..
Firstly, I congratulate Rev. Sr. Florence Fernandez, the Provincial Superior, and her collaborators for the new Website. May God be praised and be glorified. All the best in and through this venture.
Secondly, you have put in a lot of thoughts, imagination, hard work, effort and creativity into this Website to present the vision and mission of the Fatima Sisters. Website is one of the powerful and valuable communication tools. It is the need of the hour. I am pretty sure that browsing through this website will strengthen communication and connectivity that will educate and inspire every visitor to the site.
I pray that this website will serve as a tool to disseminate the Charism of our Founder, Father Francis Xavier Kroot MHM, may it become a testimony of our unwavering faith in the infinite love of God and may it translate our God experience to today's world. This website will witness to the services provided by our sisters in various ministries. We hope that you will enjoy getting to know us by our website.
Sr. Maria Goretti Amaladoss
Superior General