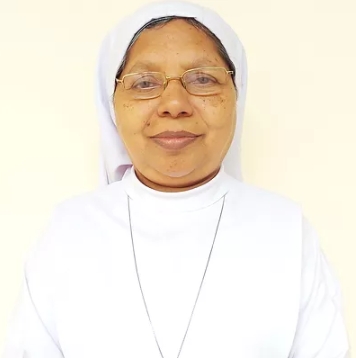 Provincial Superior's Message
Human Genius, with God's help, has produced marvelous technical inventions. We make efforts that the means and skills of communication are put at the service of our apostolate where and when they are needed. We consider social communication media both as an important field to be evangelized and a means for evangelization, catechetical instruction and formation of conscience of people. God challenges us through the signs of the times to make use of the media in constructive and responsible way by being attentive to the needs of the changing world.
Therefore, we, the Sisters of Our Lady Of Fatima, Bangalore Province, Hoskote are pleased to announce the launch of our brand new website! The site launch is available and I invite you to visit us at www.fatimasistersbangalore.org
With this new website we aim to provide our visitors with an easier way to browse information based on their own interest to meet our Congregation, Province, communities and learn more about our mission, vision and services. There will be frequent exchange of new information and sharing of ideas for the further growth and development of our Province.
We invite you to connect with us to stay engaged in our continued growth and collaboration.
I hope that you enjoy the spanking new look of our updated website and find that this portal serves as a valuable resource for you.
We look forward to seeing you at www.fatimasistersbangalore.org
Thank you!
Sr. Florence Fernandez
Provincial Superior